All contents © 2018 Players Paradise, LLC. All rights reserved.



Vince Spilker - Baseball pitching
Born and raised in Raytown, Vince graduated from Raytown High School in 2009. He was drafted in the 49th round of the 2009 MLB draft by the Tampa Bay Rays. Vince chose to attend Johnson County Community College instead of signing with the Rays. After 2 successful years at JCCC Vince was drafted by the Los Angeles Dodgers in the 20th round of the 2011 MLB draft. Vince opted to attend Lee University in Tennessee for his Junior year and was drafted by the Arizona Diamondbacks in the 25th round of the 2012 MLB draft. He signed a contract in June of 2012 and pitched for the Missoula Osprey, a minor league affiliate of the Arizona Diamondbacks.

Chris Clark - Baseball & Softball hitting & fielding
Graduated from Raytown High School in 1988. Played baseball while attending Longview Community College. Graduated from SMSU with a teaching degree in Physical Education & Health. Chris is the former Varsity Softball Coach at North Kansas City High School and current Asst. Varsity Baseball Coach at Fort Osage High School. Before taking his current positions Chris was the Varsity Baseball Coach at North Kansas City High School. Chris has also coached lower levels in baseball and softball.



Jonathan Krysa - Baseball pitching
Jonathan graduated from Lee's Summit High School in 1996 and played 2 years of Varsity baseball. He attended Rockhurst University where he received a BSBA in Finance/Econ and a minor in Philosophy in 2000 and then received an MBA in 2004 with an emphasis in Management and Marketing.

Jonathan's coaching experience includes Rockhurst University Pitching Coach from 2002-2004. He was also the graduate assistant obtaining an MBA while coaching. He has been a personal trainer for over 10 years with various facilities. In 2008, Jonathan assisted Brad Willis with the BC-14 year old team.

Jonathan's professional experience includes being drafted in 2000 in the 26th round by the Houston Astros. He played with Houston in the minors for two seasons until an injury ended his professional career. He was released the Spring and then proceeded to play independent ball in Texas with the Edinburg Roadrunners in 2002. In 2003, he began a 5-year career with the Kansas City T-Bones.

Awards and achievements:
1999: Ban Johnson Pitcher of the Year
All-75 Year Team for Ban Johnson
1999: Rockhurst University - World Series (finished 4th nationally)
2000: Pre-season All-American
2000: NCAA Division II 1st Team All American
2000: NCAA Division II 1st Team Academic All American
2000: Rawlings National Pitcher of the Year

Professional highlights: 2006: Pitcher of the Year, Kansas City T-Bones
2006: Northern League Pitcher of the Year
2006: Northern League All-Star Game Starting Pitcher
Pitched to Buck O'Neil in All Star Game

Frank White - Hitting & Fielding Instructor
In the early 1970s, the Royals established a Baseball Academy to locate and train prospective baseball players at an early age.
Frank White was the best player to come out of the academy, and the only one to have a long big league career. In his first 11 seasons as a regular, the Royals advanced to the post-season seven times. In 1980, Frank was named Most Valuable Player of the American League Championship Series, when he hit .545 with six hits and three RBI in Kansas City's three-game sweep of the Yankees. White spent all of his 18 seasons as a member of the Royals, earning five All-Star berths and a Silver Slugger Award to go along with his defensive honors. His range on artificial turf was unmatched in his era
Played For the Kansas City Royals (1973-1990)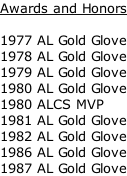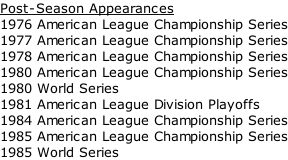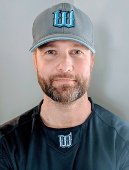 Edward Schlesselman - Hitting & Pitching
My name is Edward Schlesselman and I have been Coaching and Teaching the fundamental and Intermediate Levels of Baseball and Softball for the last 7 years. I focus on understanding what the player knows, what the player can physically do and most importantly how does the player learn. I personally played the game of Baseball from a T-Ball level to the Collegiate level over my career. Playing Travel Ball for my career I understand the desire of the modern player wanting to continue to improve year over year. I use customized verbal techniques and using simple yet effective processes for them to understand. These processes along with just the right adjustments for success, will achieve success.
Please contact for year round training at 913-558-5470, www.FCBaseballTraining.com, FullCountBaseballTraining@Gmail.com.
I look forward to helping find that next level of success for your player or help them enjoy the game.